The Wright Way has assembled a team of entertainment industry professionals currently working in multiple facets of the business. Their collective knowledge in Musical Theatre, Film, TV, dance, Voice overs and commercials continue to help support Wright Way students in actively achieving their performance dreams and goals. With one-on-one instruction, our elevated teachers are able to bring out the best in our students while setting them up for professional success.
Click here to make an appointment with one of our instructors!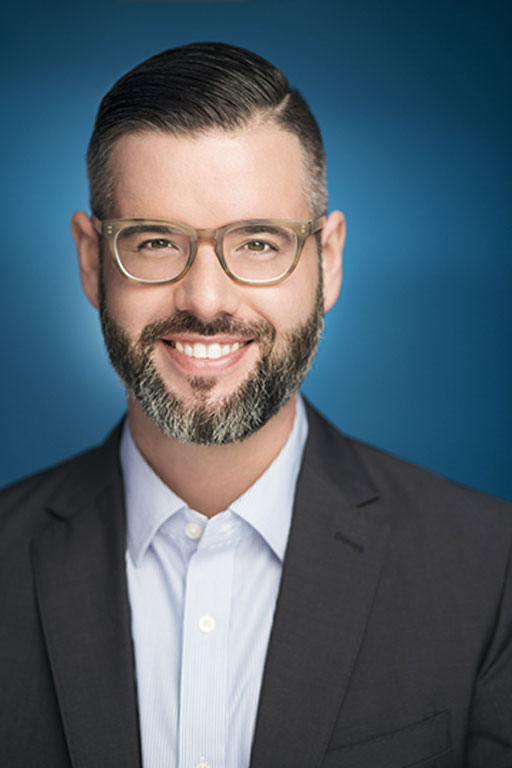 Joe Barros
Instructor
Joe Barros (he/him) is an award-winning queer director, choreographer and writer working on Broadway, regionally, internationally, and in film. In addition to developing new musicals around the world, Joe is the Artistic Director of New York Theatre Barn which incubates original culture shifting musicals in real time and in front of live audiences. Joe views musical theatre as thoughtful, introspective, healing art, and is dedicated to making space for artists to dream about how extraordinary the world can be.
What Joe Offers:
Acting The Song
Monologue Coaching
Audition Prep Coaching
New Rep Book Builder
Ben Covello
Instructor
Ben Covello is a New York Music Director, Pianist and Vocal Coach. His credits include the Rent 25th Anniversary Farewell Tour where he served as Music Director/Piano/Conductor as well as Associate Music Director/Keys 2/Guitar 2, subbing for Wicked on Broadway, Music Directing and playing piano for a new production at BAM, and playing Music Directing and playing piano for shows at 54 Below, Birdland, Green Room 42, and Jazz at Lincoln Center. As a vocal coach, Ben works with established Broadway stars as well as up and coming vocalists in the theatre industry and beyond.
What Ben Offers:
Audition Prep Work (preparing cuts, learning how to talk to an accompanist and give tempos and set yourself up for a good audition between you and the accompanist)
Piano Lessons
Guitar Lessons
Bass Lessons
Vocal Coaching/Telling The Story More Through Song
General Reading Music
Sight Reading
Jeffrey Hale Dickamore
Instructor
Jeff is an actor, writer, and director. He has studied at Le Cours Florent in Paris, France, is a graduate of the University of Tennessee/Clarence Brown Theater MFA program, and just this year completed a workshop with Frantic Assembly. His recent film projects include Curated, a short-format comedy series, The Carpenter, a feature film shot in Cape Town, South Africa, and The Anxious Taxidermist (Slamdance, Austin Film Festival, Women in Comedy Festival, etc.) a musical comedy short that is currently in development as a major motion picture. He and his wife live in Los Angeles with their three children.
What Jeff Offers:
Acting for FILM/TV Technique
Audition Prep/Coaching
Héctor Flores Jr
Executive Assistant/Instructor
Héctor Flores Jr is a New York City based multi-hyphenate theater professional. For the past 15 years Héctor has been seen on stages across America in shows like In The Heights, On Your Feet, Kiss Me Kate, Sister Act, Mama Mia! And more. He's also been spotted dancing on TV and Movies like Full Frontal With Samantha Bee and the In The Heights movie. His recent direction and choreography credits include In The Heights (Mill Mountain, Oregon Cabaret Theatre), West Side Story (Flatrock Playhouse) and Xena: Warrior Musical (3DollarBill). He is also an executive staff member of New York Theatre Barn as the President of Theatre Barn Records and a professional ballroom dancer with Fred Astaire Dance Studios.
As an artist who is successfully navigating both sides of the table Héctor provides a unique and specific approach to theater making and practice. He proudly offers lessons in ballroom dance and coaching dance combinations. He fuses Meisner, Stanislavsky and some of his own techniques he's honed throughout his career when coaching acting and also offers lessons in audition prep and song interpretation/acting of the song. He's excited to help you to get your performance to the next level.
What Héctor Offers:
Dance Lessons
Coaching Dance Combinations
Ballroom Dance
Audition Prep
Song Interpretation
Alison Franck
Consultant
Alison Franck has been a casting director in NYC for over 20 years. She started as an assistant for many Broadway Productions, then she worked in film/TV for several years, then from 2000-2010, she was the Resident Casting Director at Paper Mill Playhouse. In 2011 she joined the team at Liz Lewis Casting Partners, where she cast commercials, voice overs, film/TV and theatre. Alison now runs her own company, Franck Casting, where she has currently cast several tours of well known musicals including A Christmas Story, the Musical!, A Chorus Line, Legally Blonde & Dr. Seuss' How the Grinch Stole Christmas. Upcoming Dreamgirls and An American in Paris tours.
What Alison Offers:
Casting Director Point Of View
Book Builder
Audition Prep Coaching
Resume Guidance
Headshot Guidance
Acting The Song
Justin R. Hansen
Instructor
Justin began teaching himself to play by ear at age 10. After a couple years playing on a friend's piano, his parents rented him a piano and he began to teach himself to read music. He began lessons at age 13, and began giving recitals that year.
In grade school, Justin played clarinet, saxophone, jazz piano and percussion. He then received a full scholarship to college to play piano, bassoon, cello and percussion. During his Associate work, he had the opportunity to perform Rachmaninoff's Second Piano Concerto with the Southwest Symphony Orchestra in japan. Also, he performed the Rhapsody in Blue with the college Symphonic Band.
During his Bachelor's work, Justin also began composing and directing, as well as working on his Piano Performance degree. He had the honor of co-writing the score for an original musical: Nathan Hale. After finishing his degree, Justin had the opportunity to perform his senior recital in London and in Oslo. Upon returning, he was asked to perform Tchaikovsky's First Piano Concerto with the Southwest Symphony Orchestra.
During the following year Justin was offered a position teaching music theory, ear training, and private piano at Dixie State University. He also worked as a piano accompanist and vocal coach to the music majors. During this time, and with the encouragement and guidance of his composition instructor, Shannon Roberts, Justin began focusing on his writing. He then set his sights on a Master's Degree in Composition.
Having always been a huge fan of movie scores, Justin sought out a graduate program that focused on writing for film and TV. At the time, there were only a handful of schools that offered this degree. Justin applied and was accepted to both Berklee School of Music and Seattle Film Institute. He chose the latter, as Seattle has always been near and dear to his heart!
Under the tutelage of Emmy award-winning composer Hummie Mann, Justin completed his Master's Degree in Composition for Film, TV, and Video Games. He now resides in San Diego, California and is teaching, composing and performing in collaboration with the Logos Trio, San Diego Music Society and San Diego School of Creative and Performing Arts, as well as becoming a music director and instructor for the WrightWay Coaching professionals out of New York City.
What Justin Offers:
Classical Piano Instruction
Classical Music Theory
Jazz Piano Instruction
Jazz Theory
Composition
Vocal Coaching (Musicality, Rhythm, Language)
Guitar
Violin/Viola
Music Notation Software Instruction
Piano Accompaniment (All styles/difficulty levels)
Piano Tracks/Guide Tracks
Musical Arrangements
Transposition Requests
Transcriptions
Orchestrations
Aly Isbrandtsen
Instructor
Aly Isbrandtsen has been a highly regarded singing/acting teacher for over 25 years, developing singers and actors of all ages who have appeared on Broadway and National touring companies, TV and film including Noah Schnapp (stars as "Will" on Stranger Things), Eli Golden (starring as "Evan Goldman" on Netflix's "13 The Musical") Mackenzie Mercer currently in the Frozen equity national tour (Young Elsa) Leila Gross (Young Anna in Frozen (Broadway), Montgomery Lamb (Katie in School Of Rock (Broadway) "Lulu" Waitress (Broadway), Madisen Lora (Frannie) and Jack Sobolewski (Christopher S) have principal roles in the soon to be released film Theater Camp starring Ben Platt, Rachel Gordon (Cindy Lou Who) in the Grinch Who Stole Christmas (Broadway and National Tours), Other students credits include Les Misérables (Equity National Tour), Fun Home (Equity National Tour), Mary Poppins and Sound Of Music (Papermill Playhouse) and more. She also continues to scout talent on behalf of agents and managers in NYC.
Alyson grew up in show business. At 10 years old, she landed the part of Duffy in the first national touring company of Annie. Her other credits include Off Broadway shows, several national commercials, voiceovers, and various film and TV roles. Alyson has had extensive training in Voice and Acting for over 40 years. Alyson began her transition to the other side of "the business," working in New York City as a talent manager in the early 90's. Since 2004, Alyson is also co-owner of Star Kidz , a popular children's performing arts company in Westchester, NY.
She has recently completed her certification in vocal pedagogy from Boston Conservatory/Berklee and is a member of NATS (National Association of Teachers of Singing)
What Aly Offers:
Voice Training in all genres
Acting/Breaking down a song
Audition Prep
Acting Sides
"Therapy" for kids and parents LOL
Diakeim Lyles
Instructor
Diakeim Lyles has been in film/TV and commercial casting for the last 19 years. First at Liz Lewis casting partners for 8 years, working on numerous commercials and voice-over castings. Diakeim now works independently with various casting houses in the New York area including: Brooke Thomas Casting, Envision Studios, Beth Melsky Casting, House Casting, Allison Twardziak Casting, Rubenstein Casting, Jen Halpren Casting, Lauren Charkow Casting, Cast Partners, and Station Films. Clients include: Saatchi & Saatchi(Italy), Artjail Production Co., The Martin Agency, Jason Moore Productions, Mayhew Breen Productions, Toys 'R Us, PBS, Light of Day and Verizon Fios. He also attends many film, theater and improv shows keeping him connecting to new and upcoming talent.
What Diakeim Offers:
Voice Over Lessons
Commercial Lessons
Audition Prep
John O'Neill
Instructor
John O'Neill is a New York based composer, arranger, and musical director. He has written and arranged and music for Radio City Music Hall's Spring Spectacular and Hugh Jackman's World Tour as well as productions of The Sting (starring Harry Connick Jr.) and the original cast recording of The Ballad of Little Jo. Broadway credits include Cabaret (Studio 54), Jesus Christ Superstar, A Chorus Line, Curtains, Annie, and Boy From Oz. He also orchestrated and arranged Carefree: Dancin' with Fred and Ginger, a music and dance review celebrating the iconic dance team. National and international touring music director credits A Chorus Line, West Side Story, Cabaret and Forever Plaid.  Regional theater musical director credits include productions at Papermill Playhouse, Williamstown Theater Festival, Berkshire Theater Festival, and Barry Manilow's musical Harmony the Ahmanson Theater in Los Angeles. As a teacher John has been on the faculty for the Juilliard Scholl Drama Division, CAP 21 and Rutgers Mason Gross School of the Arts. John has written 12 original musicals for the Kaufman Center at Lincoln Center. Dramatics Publishing has published his original musical Mr. Sunshine.
What John Offers:
Musical Coaching Of Material
Audition Music Prep
Audition Cuts and Backtracks
Teach Music